For an icon that specializes in bringing otherworldly experiences to entertainment enthusiasts, THX hadn't taken a hard look at it's own brand since the early 2000s. THX tasked Bonfire Labs with a multi-faceted rebranding initiative — one that would match George Lucas' audacious vision.
At the core of that vision was THX's belief in the real truth of transparency, in lack of presence. To deliver the clearest, most articulate representation of the artist's voice. Where nothing impedes or stands in the way.
Created to be useful in many ways; as an iconic cinema trailer, promoted on various social platforms, or to set a bold tone in meetings with manufacturing partners.
We redesigned and technically updated THX.com to accommodate the range of users who visit the site: consumers, professionals, and enterprise clients. Making a dense consumer product site feel luxurious with the proper amount of mysterious allure.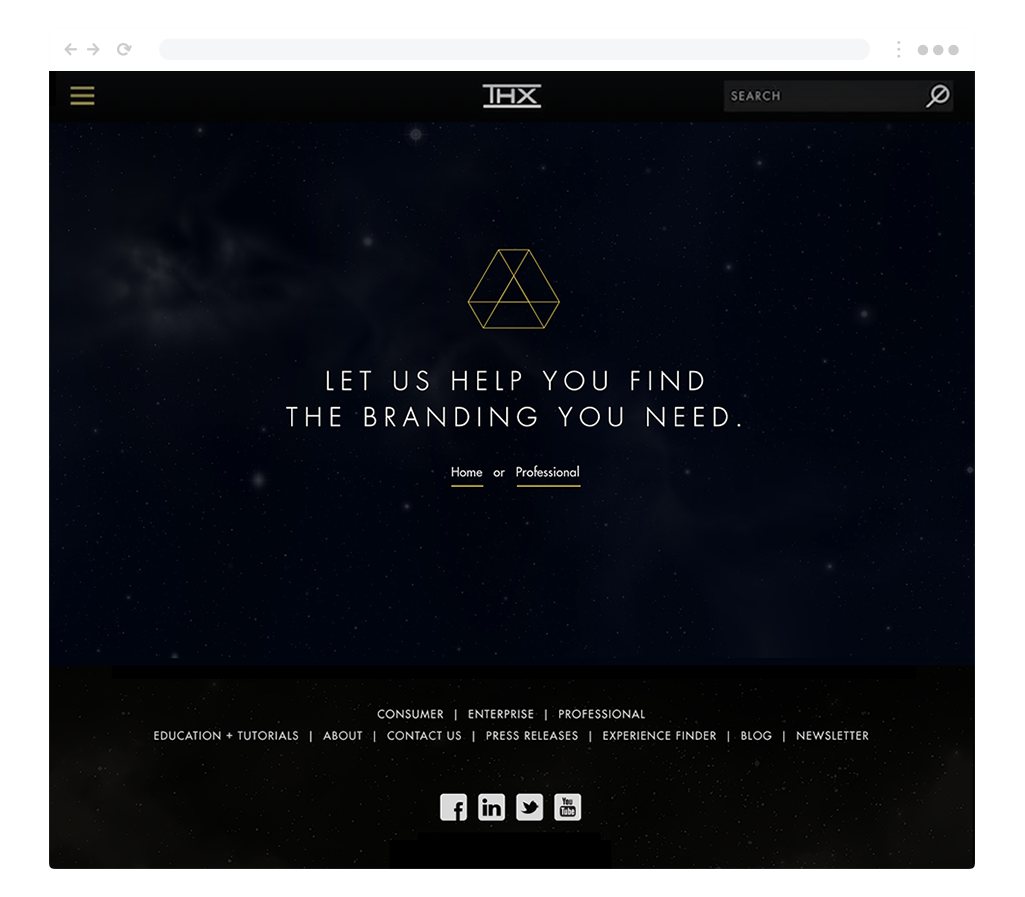 A compact, in-line digital experience was built to communicate the unified and sublime brand of THX. As well as to provide the materials and resources for it's creative extension.
The Alchemy of Technology and Art
A brand story prominently staged on Page One of THX.com.