In early 2012 GREE asked D/C to pitch a comprehensive solution to position and build awareness for a new product they intended to launch that year, the GREE platform — a worldwide mobile social gaming developer and player community.
A sizable D/C team (in both numbers & talent) developed a digitally-native plan that held to a magic recipe of: Disruption, Awareness, Excitement, Trial, and Sharing.) If successful, GREE (and the GREE hexagon) would become a symbol for: Fun + Games + Connection
It all began with enigmatic display and wild postings that felt more like a clandestine religion than online gaming universe. Each linked to the same microsite that continued to preach the vague (but intriguing) gospel.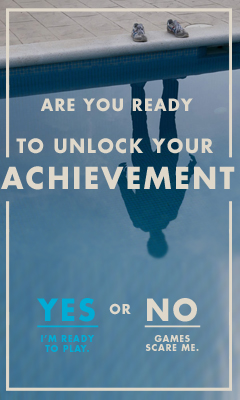 After teasing the public's curiosity, it was time to pull back the curtain a little more. A new blitz of animated banners would then appear on popular gaming sites & influencer blogs.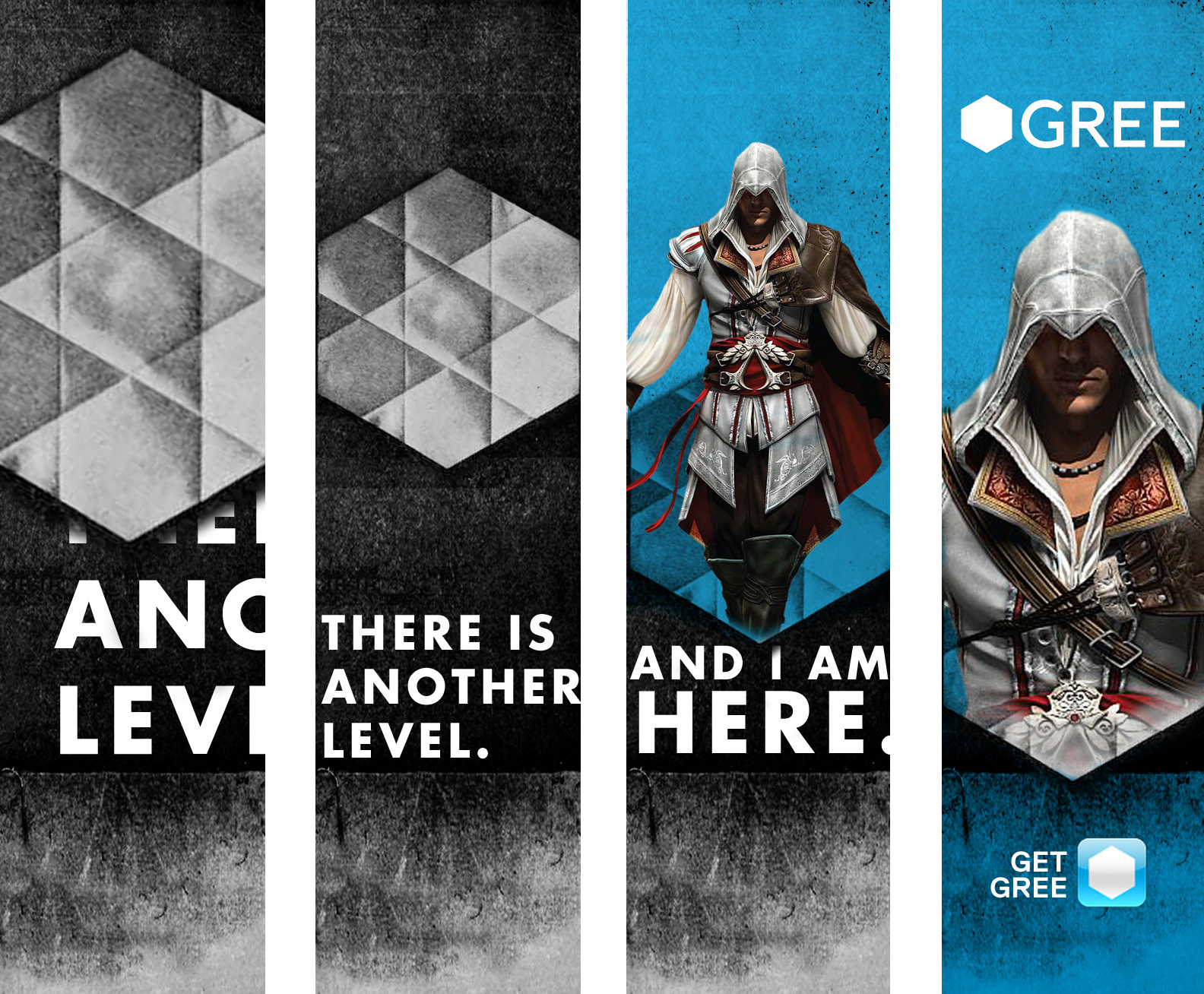 "I Am Here" Assassins' Creed Announcement Banner
"This is Not a Network" General Gaming Banner
This was our moment to go big. Trumpeting the energy of the platform from the most viewed/liked/shared mountain tops. Including a tie-in with the (then) emerging Nerdist Channel on YouTube.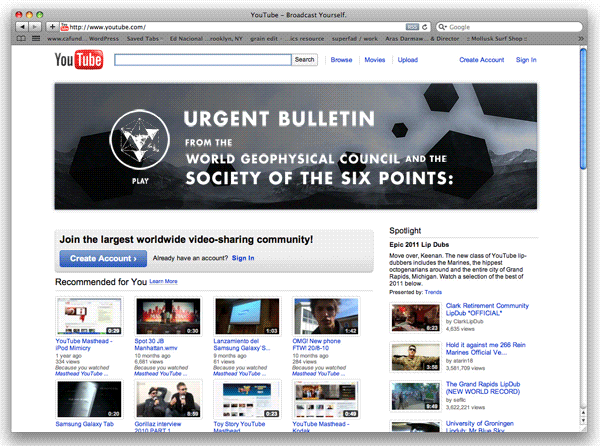 The most audacious of the stunts we proposed, was meant to raise excitement for GREE to a "fervent believer" pitch. In homage to Abbie Hoffman, Jerry Rubin, Allen Ginsberg and The Fugs' 1967 happening we sent an html email to the early adopters. It contained a video from "The Guru" pleading for their assistance in a few months to help "Levitate Comic-Con."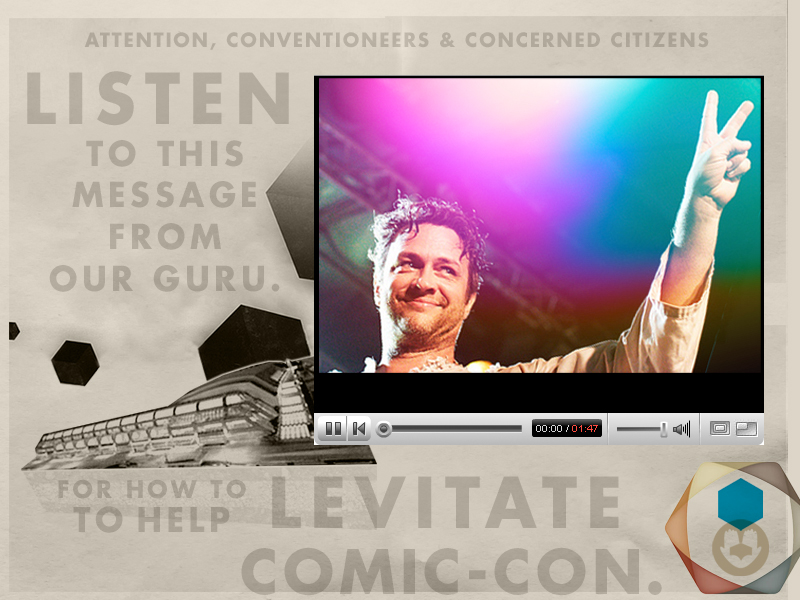 On the (soon to be levitated) grounds in San Diego, we publicized the happening with flyers, badges for anyone who opted into the event.
Hashtag laden tweets from Nerdist luminaries, as well as a live video feed on the GREE social channels filled "the tubes" as the appointed hour arrived. When the clock struck four, the event center "rose" with a rapturous performance from "The Guru" and his ecstatic backing band.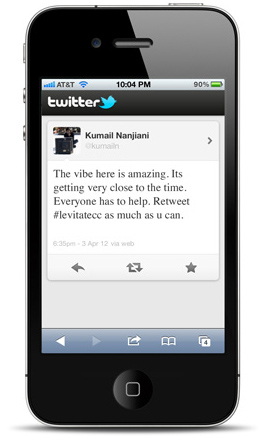 To encourage extensive sharing between existing platformers and to invite new ones to join, we conceived touch-screen based OOH boards. Each would serve as a real-time "leader board" displaying that city's highest scorers, the number of members logged into the platform, and any upcoming group gaming events in the area.