D/C was tasked to develop a comprehensive national campaign across traditional and digital channels. To both elevate the brand's awareness in general while driving trial.
Surpass this goal while working closely with a team scattered across the country. (If only we had a convenient way to communicate.:)
We saw the print as an opportunity to showcase the four individual team members of our "water" project. Mei, Roberto, Ken and Cheryl. A single headline unifies the four executions:  "Inspiration say hello to collaboration."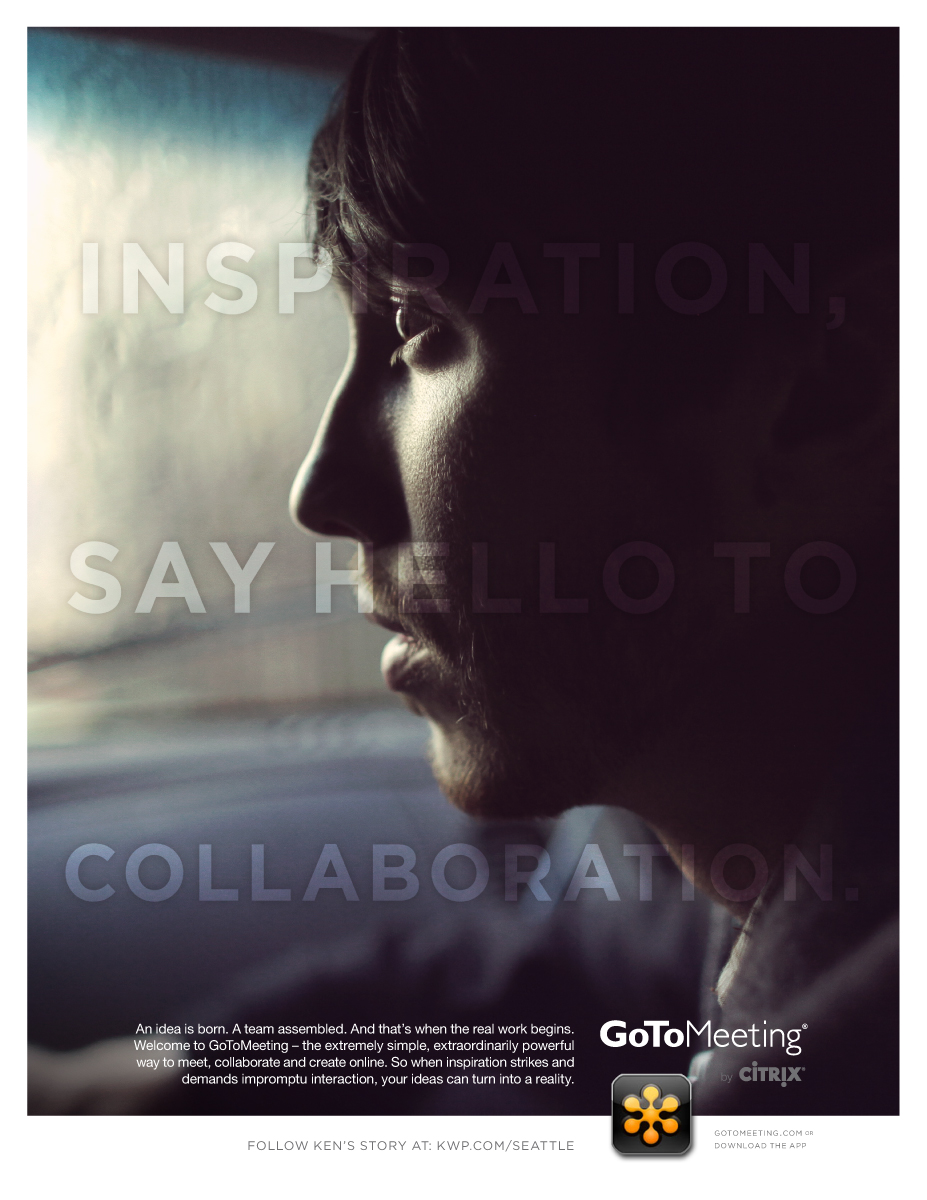 At the bottom of each ad the viewer was encouraged to visit a URL (there would be four, one for each team member.) These sites would follow the journey from their personal perspective, demonstrate how GoToMeeting facilitated a seamless working process between the geographically remote partners, and show how this combination ultimately led to the realization of the group's collective goal.